Bild saknas
Supplement your diet with chromium. - Blood sugar control
- Included in GTF
- Against sweet tooth
Hyaluronic Acid Plus
90 caps.
Popular
Trippel Magnesium
90 caps.
Popular
Product description
Nutritional content
Product description
Stable blood sugar levels with chromium
Do you often feel a sweet tooth in the afternoon or do you crave something good in the evening? In recent years, chromium has become a popular supplement among many who want to lose weight, as it is believed to be able to help keep snacking under control for those who often have a sweet tooth. Chromium is an important trace element that is part of GTF (Glucose Tolerance Factor) where it is an important part of metabolism. Chromium thus contributes to keeping blood sugar in check, which is believed to counteract the creeping up of a sweet tooth.
Important role in metabolism
Contributes to normal blood sugar levels
Sufficient for 100 days per jar
Popular for reducing sweet cravings
Lysine in easily absorbable form

Is chromium good for sweet tooth?
In recent years, chromium has become a common ingredient in products for those who want to lose weight. This is because it is believed that chromium can affect sweet tooth and snacking, which is often a reason why many people gain weight. Chromium's function in the body is to be part of something called the Glucose Tolerance Factor (GTF). GTF affects the blood sugar levels in the body, by affecting the tissues so that they can absorb carbohydrates (glucose) from the blood. During this process, chromium interacts with blood sugar regulating peptide hormone in our body, contributing to burning and balancing blood sugar levels. Regarding chromium and sweet tooth, more scientific studies are still needed to establish that it helps with sweet tooth. What is known is that the interaction with blood sugar-regulating peptide hormone helps the body to influence blood sugar, and at low blood sugar levels, for the vast majority of us, this means that the desire for sweets increases.
Chromium in food
For those who want to get chromium naturally, it is found in a large number of foods. Foods in which you can find chromium include whole grain products of various kinds, nuts, coffee, shellfish, e.g. mussels, tuna and eel, as well as legumes and meat.
Can you suffer side effects from MSM?
Chromium belongs to a group of substances called trace elements, which means that it is stored in the body. It is therefore not very good to get too much chromium. The recommended dosage of Chromium from Healthwell is 200 mcg per day. Chromium deficiency is extremely rare and, according to the Swedish Food Agency, has only been found in three cases, where the affected lived on a special diet or diet for an extended period of time.
How do you get rid of a sweet tooth?
All of us have felt a craving for something sweet at some point and some may even suffer from sugar addiction. The key to getting rid of your sweet tooth is simple - cut back on sugar or give it up altogether. For those who skip breakfast, it can also be good to start the day with a good breakfast. A good start to the day can have an effect throughout the day. Another rule is to eat regularly so that blood sugar levels do not have time to drop too low. If you still feel like something sweet, then try to choose a healthier alternative instead.
Vegetarian Friendly
The symbol Vegetarian Friendly indicates that the product's content is plant-based. The product is also suitable for vegans.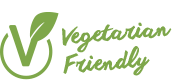 Brand
Product recommendations
Hyaluronic Acid Plus
90 caps.
Popular
Trippel Magnesium
90 caps.
Popular