Bild saknas
Capsules with several types of magnesium- 3 types of magnesium
- High bioavailability
- 240 mg of elemental magnesium
Hyaluronic Acid Plus
90 caps.
Popular
Magnesium Bisglycinate
90 caps.
Popular
Product description
Nutritional content
Product description
Capsules with several types of magnesium
Healthwell Trippel Magnesium is a highly-dosed magnesium supplement for those who want dietary supplements with the very best bioavailability. These capsules contain three sources of magnesium: magnesium citrate, magnesium gluconate and magnesium bisglycinate. Each capsule contains 220 mg of elemental magnesium, i.e. the amount that the body can use. The mineral magnesium has a number of important functions in the body, for example, it contributes to the electrolyte balance, to the metabolism of calcium and to the muscles' ability to relax. 
Three types of magnesium
High bioavailability
Highly-dosed supplement
Vegetable capsules
220 mg of elemental magnesium
Different types of magnesium
Healthwell Trippel Magnesium includes three types of the mineral magnesium, which gives the body more opportunity to absorb the mineral while reducing the risk of, for example, the stomach reacting negatively to larger amounts of magnesium. 
Magnesium bisglycinate is a type of magnesium that is bound to the amino acid glycine. Glycine has a simple composition and magnesium glycinate is considered one of the absolute best options for the stomach. 
Magnesium citrate is a type of magnesium bound to citrate (from citric acid) and has a very high bioavailability. This is because the magnesium citrate easily releases its carrier molecule, which then becomes a free magnesium ion that can be quickly absorbed into the body. 
Magnesium gluconate means that the magnesium is bound, or chelated, with gluconic acid. This is an acid that occurs naturally in, for example, fruit and honey. This type of magnesium is slightly less talked about than the other two, but is still well absorbed in the body.
What is magnesium good for?
Perhaps the most well-known function of magnesium is that it helps to regulate the muscular and nervous systems in the body. Above all, magnesium contributes to normal relaxation ability in the muscles, which is why you often see magnesium in both supplements for athletes and in relaxing evening supplements. In addition, magnesium is used by the body to metabolise calcium, which largely builds up our bones and teeth. At the same time, calcium helps the muscles to contract, and thus works in the opposite way to magnesium. Therefore, it is important to have a good balance between these two minerals. Magnesium also contributes to the body's electrolyte balance and to the production of protein. In the diet you will find magnesium in, for example, leafy vegetables, legumes, meat and whole grains, but also to some extent in ordinary tap water.
Vegetarian Friendly
The symbol Vegetarian Friendly indicates that the product's content is plant-based. The product is also suitable for vegans.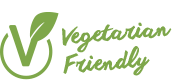 Brand
Product recommendations
Hyaluronic Acid Plus
90 caps.
Popular
Magnesium Bisglycinate
90 caps.
Popular