Bild saknas
Liquid collagen with taste. - Easy to absorb
- With hyaluronic acid
- No added sugar
Hyaluronic Acid Plus
90 caps.
Popular
Popular
Product description
Nutritional content
Product description
Liquid collagen with a raspberry flavour
Healthwell Collagen Beauty Shot is an easy way to add collagen to the diet and at the same time start the day well. The collagen in Healthwell Collagen Beauty Shot comes in an extra easily absorbed form and is at the same time strengthened with several other substances: vitamin C which is needed for the body's own production of collagen, and hyaluronic acid which is moisture binding and provides elasticity. Drink it once a day to give your skin the best possible care from within. This collagen drink is flavoured with wild raspberries which gives it a fresh, fruity taste that is easy to like. The collagen drink contains no added sugar but is instead sweetened with stevia and erythritol and it is completely free of synthetic flavours.
Collagen in an easily absorbable form
With vitamin C and hyaluronic acid
Collagen contributes to the good quality of hair, skin and nails
Sugar free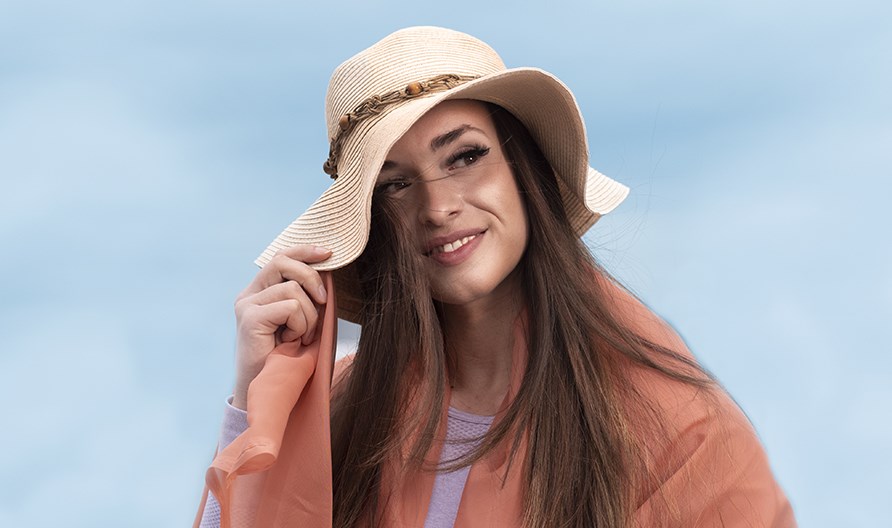 Collagen Beauty Shot helps you maintain elastic skin, healthy hair and strong nails.
What does collagen do?
The protein collagen acts as a kind of body glue - it holds together joints, cartilage, tendons and skin. In other words, collagen is necessary for us, and that is we both produce collagen and get it from our diet. Since 70% of the collagen is found in the skin, many people use collagen as a type of beauty supplement. Collagen is also found in hair and nails, where it helps to strengthen and maintain its fine quality for longer. The more collagen the skin produces, the firmer and fuller we experience the skin. With age, however, production decreases, which in turn can lead to lower levels of collagen and signs of aging such as fine lines and wrinkles make the skin feel drier and looser. This is why many people choose to add collagen supplements to ensure the levels so that the collagen can continue with its important tasks. Collagen is also available in the form of powder that dissolves in liquid in Collagen Powder Bovint, as well as in capsules in Collagen Plus.
What is hydrolyzed collagen? Hydrolyzed collagen is broken down into the small constituent peptides. This is done in advance so that the body can easily assimilate the degraded substance when you ingest it. Hydrolyzed collagen is commonly used both in dietary supplements and in functional foods with added collagen.
Hyaluronic acid is also added to the Healthwell Collagen Beauty Shot. Hyaluronic acid is a substance that is excellent at binding moisture to the skin by forming a gel that gives elasticity to the skin. This means that the lower layers of the skin maintain their moisture balance at a good level, which in turn is positive for cell renewal. Hyaluronic acid is also available in capsules from Healthwell - Hyaluronic Acid Plus.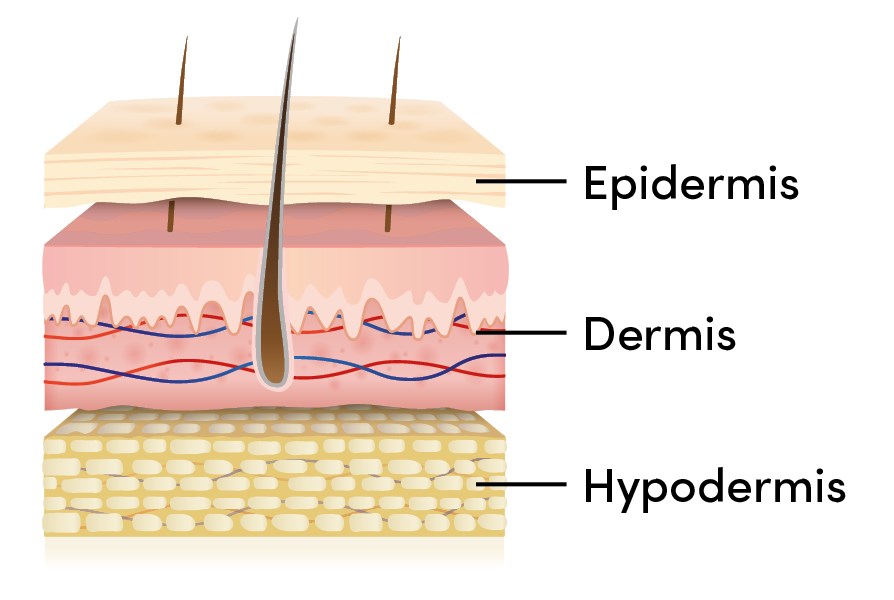 The skin consists of three different layers: Epidermis, Dermis and Hypodermis.
Brand
Product recommendations
Hyaluronic Acid Plus
90 caps.
Popular
Popular