Bild saknas
Soothing detox capsules for the evening. - For anxiety and stress
- Soothing and relaxing
- For a normal nervous system
Hyaluronic Acid Plus
90 caps.
Popular
Popular
Product description
Nutritional content
Product description
DETOX CAPSULES FOR A GOOD NIGHT'S SLEEP
Healthwell Detox Capsules Evening is a formula that has been specially developed to help your body unwind and relax before nighttime, and contains lemon balm, ashwagandha and L-theanine. Its unique formula also contains vitamin C which has an antioxidant effect, magnesium for the muscles' ability to relax and biotin and vitamin B6 for the normal function of the metabolism and nervous system. Our Detox Capsules Evening are also fortified with piperine (black pepper extract) to contribute to better absorption in the body.
Detox capsules for the evening
With herbs such as ashwagandha, turmeric and dandelion
Lemon balm and L-theanine for stressful periods
Vitamin B6 and magnesium for the normal functioning of the nervous system
Biotin and vitamin B6 for metabolism
Black pepper for better absorption
Plant-based capsules
Suitable for a 14-day detox
Tip! Try the 14 day Detox, a complete detox package which include Detox Capsules Evening.
Why are detox capsules good?
Evening detox capsules are adapted for periods in which you want to help the body, muscles and nervous system to relax before going to bed. The herbal mixture in Detox Capsules Evening contains carefully selected vitamins and minerals that can be of great benefit to the body during a detox treatment. It's easier for the body to take you towards your goal when it feels good, has recovered and has good levels of all vitamins and minerals.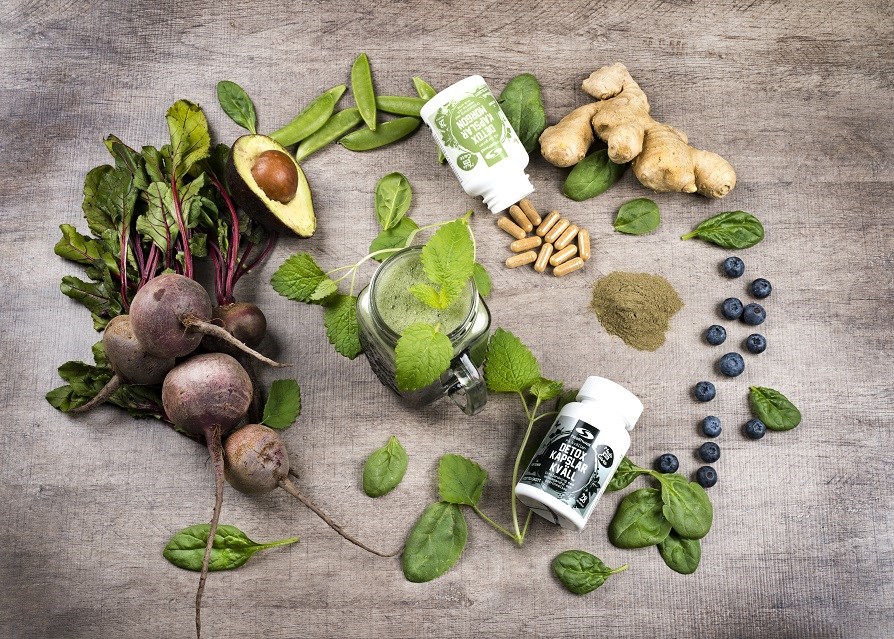 What do Detox Capsules Evening contain?
Healthwell Detox Capsules Evening contains carefully selected extracts from herbs and plants that are considered to have a calming effect on the body, be rich in antioxidants and suitable for detox. Unlike plant powder, extracts are more concentrated, which means that the capsules contain several different extracts in a smaller volume without compromising the nutrient content.
This is what the capsules contain:
Ashwagandha extract has long been used in the Ayurvedic health system in India. This herb is also called "Indian ginseng" and is an adaptogen, a word that comes from the verb "adapt". This means that the herb adapts and promotes the body's resistance to external stresses.

Lemon balm extract is often used as a natural remedy as it is considered to have a calming effect and soothing properties.

Dandelion has become very popular to use in detox products due to its content of bitter substances, which can have an impact on our digestive system. This in turn can help the body cleanse waste products and fluid. Dandelion also contains high levels of minerals and vitamin C.

Flour extract contains a high level of the substance arbutin. Arbutin is used today in a variety of supplements for cleanses.

Oat extract has many effects in the body and contributes, among other things, to a normal function of the thyroid gland and normal hormone production, which contributes to a functioning metabolism. Oat extract also contributes to normal energy metabolism in the body, properties that are positive when performing a detox.

Turmeric extract has high levels of curcumin and is very popular in anti-inflammatory diets.

Grape seed extract contains high levels of flavonoids. Flavonoids have antioxidant properties and help protect the body from free radicals.

Vitamin C is a water-soluble vitamin that is well known for its high content of antioxidants that protect our cells from oxidative stress. Vitamin C is needed for hormone regulation to function normally and for the formation of the protein collagen. In addition to being rich in antioxidants, this vitamin also supports the absorption of certain minerals.

Vitamin B6 is also called pyridoxine and plays an important role in the normal functioning of the nervous system, metabolism and the regulation of all hormones.

Biotin is a water-soluble B vitamin that is also commonly called vitamin H due to its positive effect on hair, skin and nails. In Detox Capsules Evening, biotin is added because it affects the energy process from nutrients. Biotin also contributes to a more even blood sugar level, which can counteract sugar cravings.

Magnesium is a mineral that is part of a variety of important functions in the body and over 300 enzymes are dependent on this mineral. Magnesium plays an important role in the body's neurological functions and is also needed for metabolism.

L-theanine is found naturally in tea and is a non-protein amino acid. Theanine affects, among other things, the release of various neurotransmitters in the brain.

Black pepper extract (piperine) is added to the supplement to improve the absorption of extracts, minerals and vitamins in the body.
Vegetarian Friendly
The symbol Vegetarian Friendly indicates that the product's content is plant-based. The product is also suitable for vegans.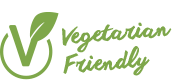 Brand
Product recommendations
Hyaluronic Acid Plus
90 caps.
Popular
Popular