Bild saknas
High-dose supplement with ginger.- 500 mg of ginger per serving
- With curcumin from turmeric
- Iodine for normal metabolism
Hyaluronic Acid Plus
90 caps.
Popular
Popular
Product description
Nutritional content
Product description
Extra strong capsules with ginger
Healthwell Ginger Premium is our most high-dose supplement with ginger. One capsule contains as much as 1000 milligrams of ginger extract per daily dose and is fortified with a number of coefficient substances, including curcumin from the Ayurvedic turmeric and vitamin C which helps you maintain a normal immune system. Ginger root is especially appreciated for its content of gingerols. In addition, ginger is a popular supplement for the treatment of colds thanks to its rich vitamin content. Ginger Premium contains piperine to optimize the uptake of the various substances contained in the capsules.
Ginger capsules with piperine
Enhanced with curcumin from turmeric extract
500 mg of ginger per serving
With vitamin C for normal immune system
Contains vitamin B7, biotin
With iodine for normal metabolism
Remember! Ginger Premium is one of the strongest ginger supplements on the market. Therefore, it is recommended that you take the capsules with a meal.
What are the benefits of ginger?
Healthwell Ginger Premium contains a very high-dose ginger extract. Thanks to its rich content of vitamins and minerals, ginger is often used in home remedies that are usually taken for colds. In addition, the herb is rich in gingerols, which in some studies have been shown to have antioxidant properties (1). Ginger has also received attention in a number of studies in connection with joint health, such as joint problems (2). However, more studies are needed to be able to say whether the herb has any effect in this area or not.
What are vitamin C and turmeric good for?
Vitamin C is a well-known antioxidant that protects our cells from oxidative stress, a reaction that occurs in the body during various types of stress. A daily intake of antioxidants counteracts premature degradation of the cells due to oxidative stress. Vitamin C also contributes to the normal functioning of the immune system.
Turmeric is a root that belongs to the ginger genus and its active ingredient is called curcumin. In Healthwell Ginger Premium you get 50 milligrams of turmeric extract, of which 95% consists of these substances. Turmeric is, among other things, popular in anti-inflammatory diets. Traditionally, both turmeric and ginger have been used both in Asian cooking and in the Ayurvedic tradition.
What are biotin and iodine good for?
Ginger Premium also contains added biotin (vitamin B7). This vitamin contributes, among other things, to normal fatty acid metabolism, which makes the vitamin popular in connection with weight control. In addition, biotin helps maintain normal mucous membranes throughout the body as well as normal skin. Biotin is therefore often found in supplements for healthy skin.
Healthwell Ginger Premium also contains iodine, which is perhaps best known as a table salt supplement. Iodine is added to the diet because it is needed for the production of thyroid hormones, which in turn regulate metabolism. A normal metabolism is important in order to be able to absorb all the vitamins, minerals and other nutrients that are in the diet. It is also through the metabolism that food is converted into the energy you need to cope with everyday life with work, exercise and leisure.
piperine for increased uptake
Thanks to the added piperine (black pepper) found in Healthwell Ginger Premium, the uptake of turmeric, vitamin C and ginger is maximized as much as possible.
Vegetarian Friendly
The symbol Vegetarian Friendly indicates that the product's content is suitable for vegetarians and vegans.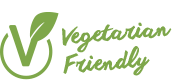 References
1. Masuda, Yuki, Kikuzaki Hiroe et al. 2004. Antioxidant properties of gingerol related compounds from ginger.
2. Altman R D & Marcussen K C. 2001. Effects of a ginger extract on knee pain in patients with osteoarthritis.
Brand
Product recommendations
Hyaluronic Acid Plus
90 caps.
Popular
Popular