Bild saknas
Flexible supplement with ginger. - High content of gingerols
- Rich in vitamins & minerals
- Plant-based capsules
Hyaluronic Acid Plus
90 caps.
Popular
Popular
Product description
Nutritional content
Product description
Ginger extract
Healthwell Ginger contains extracts from ginger, a popular herb that is common in the Ayurvedic tradition and in the anti-inflammatory diet. Thanks to its rich content of vitamins, the herb is popular to use in the event of a cold. Ginger root also contains oils, called gingerols, which are said to have antioxidant properties (1). In addition, ginger extract is a popular ingredient in supplements for the joints. Here in a flexible, plant-based capsule!
Capsules with ginger extract
High content of gingerols
Rich in vitamins and minerals
For a healthy lifestyle
Vegan supplement
What is ginger good for?
Ginger is a tropical herb that belongs to the ginger family. In Asia, ginger has been used for thousands of years and is, among other things, an important part of Asian cuisine. Ginger is known for its many properties, including being very rich in gingerols, which in some studies are considered to have antioxidant properties (1). Ginger is also a good source of minerals such as magnesium, calcium, copper and zinc, as well as vitamins such as vitamin B6, vitamin C and Vitamin E. Antioxidants such as vitamin C protect the cells from breakdown and vitamins are important for the immune system to function well. Ginger also has a hot, slightly pungent taste that can cause an increase in heat in the body.
An old household remedy
Ginger in particular is part of several old home remedies, especially in connection with colds and stomach problems. Raw ginger is also said to be able to help with nausea, for example in motion sickness. It is also common in dietary supplements for joints and has been studied in connection with knee problems (2). However, more studies are needed to be able to say for sure whether it helps or not.
Ginger recipe
Ginger has become a popular part of everyday life for many of those who want to live a healthy lifestyle. Ginger is an important part of Asian cuisine and today you will find fresh ginger in most grocery stores. Smoothies and homemade juices with ginger are also popular, with the ginger giving the drink a little extra bite. Another popular variant is ginger tea, which can be boiled with a little lemon and honey in it. Ginger paste is easily made by pouring warm water over small pieces of fresh, peeled ginger. For those who want to take advantage of the beneficial properties of ginger easily, Healthwell Ginger is a good alternative, with capsules that are easily swallowed with water.
Side effects of ginger
Because ginger is a natural herb, it is difficult to overdose on ginger in food. The recommended dose of Healthwell's Ginger is 1-2 capsules a day along with a decent amount of water.
Vegetarian Friendly
The symbol Vegetarian Friendly indicates that the product's content is suitable for vegetarians and vegans.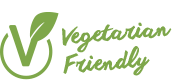 References:
1. Masuda, Yuki, Kikuzaki Hiroe et al. 2004. Antioxidant properties of gingerol related compounds from ginger.
2. Altman R D & Marcussen K C. 2001. Effects of a ginger extract on knee pain in patients with osteoarthritis.
Brand
Product recommendations
Hyaluronic Acid Plus
90 caps.
Popular
Popular