Bild saknas
Glycine with 500 mg per capsule. - Easy-to-swallow capsule
- Vegetable supplement
- Non-essential amino acid
Hyaluronic Acid Plus
90 caps.
NAC N-acetylcysteine
90 caps.
Popular
Popular
Product description
Nutritional content
Product description
Glycine in plant-based capsules
Healthwell Glycine 500 is a high-quality dietary supplement with the interesting amino acid glycine in the form of L-glycine, which is glycine in a free form which is easily and quickly absorbed by the body. Glycine is a non-essential amino acid that is normally formed naturally in the body, but in some cases the levels of glycine may be too low. With Healthwell Glycine 500, you can ensure your glycine intake as a supplement to your diet. The supplement is completely plant-based and comes in easy-to-swallow capsules. The recommended dosage is two capsules per day before bedtime, where one dose provides 1 gram of glycine.
Capsule with the amino acid glycine
Free form with fast absorption
500 mg per dose
Before sleeping
Vegetable and easy-to-swallow capsules
What does glycine do in the body?
Glycine is produced naturally in the body and acts as a building material in protein. It is used in the liver and in the formation of the protein collagen, which contains a high amount of glycine in its composition. Collagen is the connective protein that builds up all connective tissue structure, such as cartilage, joints, ligaments, hair and skin.
Glycine also acts as a neurotransmitter in the nervous system, and has been studied multiple times in relation to this property. The recommended dose of Glycine 500 is two capsules before bedtime. It is at night that both the body and brain can rest and recover, and a good rest at night is therefore of great importance for your recovery from future challenges.
Where is glycine naturally found?
Glycine is mainly found in protein, and we therefore get it mainly through protein-rich foods such as meat and other animal products. Healthwell Glycine 500 is an excellent supplement to the diet for those who want to ensure their intake of amino acids.
Vegetarian Friendly
The symbol Vegetarian Friendly indicates that the product's content is plant-based. The product is also suitable for vegans.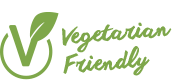 Brand
Product recommendations
Hyaluronic Acid Plus
90 caps.
NAC N-acetylcysteine
90 caps.
Popular
Popular