Bild saknas
Healthwell Hyaluronic Acid 100
Capsules with hyaluronic acid for skin and joints. - Body-tough substance
- Binds moisture in the skin
- 100 mg per capsule
Hyaluronic Acid Plus
90 caps.
Popular
Hyaluronic Acid 500
60 caps.
Popular
Popular
Product description
Nutritional content
Product description
Hyaluronic acid in vegetable capsules
Healthwell Hyaluronic acid 100 is a dietary supplement with hyaluronic acid in flexible capsules. Also reinforced with the antioxidant vitamin C, which protects cells against oxidative stress. Hyaluronic acid is a body substance that is found naturally in both the skin and the joints, where it helps maintain the moisture balance. In other words, a perfect supplement for those who want to provide skin and joints with extra nutrition. Healthwell Hyaluronic acid 100 contains 100 mg of hyaluronic acid per capsule, which is suitable for those who want a lower dose or who want to be able to combine with other dietary supplements. The supplement is completely vegetable and thus suitable for both vegetarians and vegans.
Hyaluronic acid
100 mg per capsule
Physical substance
Found in the joints and skin
Vegan friendly
What is hyaluronic acid?
Despite the name, hyaluronic acid is not an acid, but a kind of sugar molecule that the body's cells can produce themselves. Hyaluronic acid is found abundantly in the skin's connective tissue and in the synovial fluid that keeps our joints moving. Hyaluronic acid's main task is to bind moisture in our tissues so that they maintain a good moisture balance.
Hyaluronic acid is particularly mentioned in connection with skin care. Hyaluronic acid, together with the protein collagen, is an important component in the structure and structure of the skin. Thanks to hyaluronic acid's unique moisture-binding properties, the substance is particularly beneficial for people with dry or mature skin. The body's own production of hyaluronic acid decreases as we get older, which is one of the reasons why the skin loses its elasticity as we age.
Even our joints depend on hyaluronic acid to function well. Hyaluronic acid is found abundantly in the synovial fluid found inside our joints. Synovial fluid acts as a lubricant and allows our joints to move without friction. Hyaluronic acid also gives the synovial fluid a viscous structure, which helps to cushion the shocks that the joints are exposed to on a daily basis.
Tip! Feel free to combine with supplements of collagen or MSM. These substances are found naturally in skin and joints where they interact with the hyaluronic acid in a good way.
When is supplementation with hyaluronic acid good?
Hyaluronic acid is formed naturally in the body, but there are times when a supplement can be good to ensure levels. Hyaluronic acid is a very sensitive substance that can easily be broken down by free radicals that are secreted in the body when, for example, we are stressed, eat an unhealthy diet or are exposed to a lot of UV light from the sun. The body's own production of hyaluronic acid also decreases as we age, and our stored supply then begins to break down. To maintain elastic skin and mobile joints, a supplement with hyaluronic acid can be of great help.
As hyaluronic acid is a sensitive substance, Hyaluronic Acid 100 is also fortified with the antioxidant vitamin C, which protects against free radicals. Vitamin C also contributes to normal collagen formation, which is important for joints and cartilage.
Want a more high-dose hyaluronic acid supplement? See Healthwell Hyaluronic Acid 500.
Vegetarian Friendly
The symbol Vegetarian Friendly indicates that the product's content is plant-based. The product is also suitable for vegans.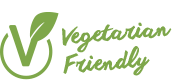 Brand
Product recommendations
Hyaluronic Acid Plus
90 caps.
Popular
Hyaluronic Acid 500
60 caps.
Popular
Popular