Bild saknas
Important mineral for women. - Red blood cells
- Oxygen transport
- Counteracts fatigue
Hyaluronic Acid Plus
90 caps.
Popular
Trippel Magnesium
90 caps.
Popular
Product description
Nutritional content
Product description
Capsules with iron
Iron from Healthwell is fortified with vitamin C for better absorption in the body. Iron is an important mineral that plays a significant role in many of the body's functions. An adult person has around four grams of iron in the body, the largest proportion of which is found in the hemoglobin of the red blood cells, which transports oxygen-rich blood to all the body's cells. Iron also has a significant role for a normally functioning immune system and contributes to reduced fatigue. Iron is especially important to get if you are a woman of childbearing age, pregnant, vegetarian, vegan, exercise hard or if you are, for example, a blood donor and have lost a lot of blood.
Iron capsules fortified with vitamin C
Important mineral not least for women
Iron is a mineral with a significant role in the formation of red blood cells
Iron works for a normally functioning immune system

Why do we need iron?
Iron is needed in very small amounts, but is vital to get. Iron is part of hemoglobin, the red pigment of the blood, which transports oxygen from the lungs into the blood. Iron is also involved in the production of dopamine, a hormone that, among other things, affects our muscle function and our mood. Iron occurs in two different varieties: heme iron and non-heme iron. Humans can only absorb one variant called heme iron. All non-heme iron must first be converted in order for us to assimilate it. It is only around 5-10% of all the iron we take in that we are able to absorb, and it is primarily animal foods that contain the largest proportion of heme iron. Iron supplements can therefore be good for you who eat a vegan or vegetarian diet.
Iron-rich food
Iron is found naturally in animal foods such as meat and offal, which are abundant sources of iron. They also contain only the desired home iron. Vegetable sources are spinach, legumes and whole grain products. Dark chocolate also contains iron, so it's not a bad idea for women to eat a piece of dark chocolate during a certain time of the month. Another tip is to take vitamin C at the same time as iron, as it increases absorption. Calcium and coffee, on the other hand, inhibit the absorption of iron and should be avoided in the same meal. In general, it is the composition of the meal that is decisive for how much iron we get in total.
When should I take iron supplements?
You should only take iron tablets or capsules if you know you have low iron levels or have been recommended a supplement of this mineral. This is because iron can be toxic in excessive doses. Iron deficiency is common in pregnant women or women who have heavy periods. For example, the iron requirement of a pregnant woman increases 10 times from the first to the second trimester. If you are pregnant or have heavy bleeding, iron supplements may be something to think about to meet the daily need. Even people who train hard may need an iron supplement, as regular intense training can have a negative impact on the body's absorption of iron.
| | |
| --- | --- |
| Gender/Group/Age | Recommended daily intake of iron |
| Infants and children under 6 years | 8 mg |
| Children 6-9 years: | 9 mg |
| Children 10-13 years: | 11 mg |
| Boys 14-17 years | 11 mg |
| Girls 14-17 years | 15 mg |
| Women of childbearing age | 15 mg |
| Other adults | 9 mg |
Source: Food Agency
Iron deficiency
Iron deficiency can occur when you have lost more iron through blood loss than you can replace through food. In case of iron deficiency, also called iron deficiency anemia, the iron stores are depleted and there is too little iron to form hemoglobin, which makes it difficult for the body's cells to oxygenate, which can lead to anemia, blood deficiency. Typical symptoms of iron deficiency are persistent fatigue, difficulty concentrating, shortness of breath and a weakened immune system. Anemia has similar symptoms, but you may also feel dizzy and have palpitations. If you suffer from an iron deficiency or have too little iron, the body will more easily absorb iron from the food you eat than a person with full depots does.
Are there side effects of iron?
Iron as a mineral is a heavy metal and in larger quantities the liver can be affected. The symptoms that you have taken in too much iron are nausea, stomach pain and diarrhoea. Iron supplements should only be added as a supplement for those who need it. It can also affect the stomach negatively by causing you to become constipated and hard in the stomach. Feel free to take the capsules in the evening before bedtime to minimize the side effects.
Dosage of iron
A woman of childbearing age should get 15 milligrams of iron per day, while other adults should get 9 milligrams. Dosage for Healthwell iron capsules is 1 capsule daily with plenty of water.
Vegetarian Friendly
The symbol Vegetarian Friendly indicates that the product's content is plant-based. The product is also suitable for vegans.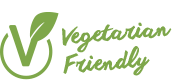 Brand
Product recommendations
Hyaluronic Acid Plus
90 caps.
Popular
Trippel Magnesium
90 caps.
Popular