Bild saknas
L-theanine in capsule form. - Amino acid
- Before bedtime
- 200 mg per capsule
Hyaluronic Acid Plus
90 caps.
Popular
L-Theanine + GABA
90 caps.
Popular
Product description
Nutritional content
Product description
L-theanine before sleeping
Healthwell L-theanine 200 contains the amino acid theanine in a concentrated form. Theanine is found naturally in the leaves of the tea bush, and especially in green tea. In the body, the amino acid helps with the release of serotonin and dopamine from the brain. These neurotransmitters affect our mood and our reward system. That is why it is perhaps not so strange that many people like to have a cup of green tea before going to bed. Healthwell L-theanine 200 contains 200 mg of theanine per serving, and you can easily follow the correct dosage by taking one capsule before bedtime.
L-theanine in concentrated form
200 mg per capsule
Amino acid common in green tea
Before bedtime
Easy-to-swallow capsules
What is L-theanine?
L-theanine is a non-essential amino acid that occurs naturally in the plant world. It is mainly found in the leaves of the tea bush, especially in green tea where it contributes to the characteristic taste. A normal-sized cup of green tea (about 200 ml) contains about 25-60 mg of theanine, compared to the entire 200 mg that you get with this supplement.
What is the function of L-theanine in the body?
Unlike other amino acids, L-theanine does not build protein, but has other functions in the body. In particular, L-theanine is thought to be able to affect the release of the neurotransmitters serotonin and dopamine in the brain. Serotonin is what affects our fear and anxiety, but at high levels we become calmer. Dopamine is linked to the brain's reward system, so when these levels are high, we feel happy and calm. Among other things, an intake of 200 mg L-theanine has been studied in connection with stress-related problems and sleep disorders with interesting results (1).
Can you overdose on L-theanine?
There is no evidence that L-theanine can be harmful even at higher doses. No negative side effects have been identified either. Follow the dosage recommendation on the packaging to be sure to avoid any side effects.
References:
Vegetarian Friendly
The symbol Vegetarian Friendly indicates that the product's content is plant-based. The product is also suitable for vegans.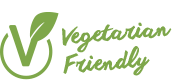 Brand
Product recommendations
Hyaluronic Acid Plus
90 caps.
Popular
L-Theanine + GABA
90 caps.
Popular