Bild saknas
A natural part of skin, hair and nails. - 500 mg per capsule
- Free amino acid
- Vegetable capsules
Hyaluronic Acid Plus
90 caps.
Popular
NAC N-acetylcysteine
90 caps.
Popular
Product description
Nutritional content
Product description
Lysine for skin, hair and nails
Healthwell Lysine 500 is a supplement containing the amino acid lysine. Lysine is an essential amino acid, which means that our body must have it to function normally. The Healthwell Lysine 500 contains 500 mg of lysine in its free form, which is easily absorbed by the body. The capsules are made of cellulose and are therefore completely vegetable.
Essential amino acid
Part of the body's collagen
Lysine in easily absorbable form
Skin, hair, nails and joints
Plant-based capsules
What does the amino acid lysine do?
In the body, lysine is found in the protein collagen, which is an important component in, for example, hair, skin and nails where it contributes to stability. In addition to this, collagen is a part of the body's cartilage, which is found in our joints, for example.
Lysine is also a precursor to the amino acid carnitine, which in turn is the amino acid that transports fat into the cells' mitochondria where the fat can then be burned. Lysine is also involved in the absorption of calcium in the intestine and is therefore also important for the normal function of the bone structure.
Dosage of Lysine
Healthwell Lysine 500 is taken every day, 1 capsule a day. The dose can also be increased if necessary but should not exceed 3 capsules per day.
Vegetarian Friendly
The symbol Vegetarian Friendly indicates that the product's content is plant-based. The product is also suitable for vegans.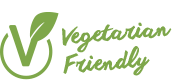 Brand
Product recommendations
Hyaluronic Acid Plus
90 caps.
Popular
NAC N-acetylcysteine
90 caps.
Popular