Bild saknas
Natural source of sulfur. - MSM in flexible capsules
- Helps maintain normal joints
- 100% vegetable
Hyaluronic Acid Plus
90 caps.
Popular
Trippel Magnesium
90 caps.
Popular
Product description
Nutritional content
Product description
Dietary supplement with MSM in capsules
Healthwell's MSM (methylsulfonylmethane) is a high-dose dietary supplement with pure MSM in a supple capsule form. MSM has a high content of sulfur. It is found naturally in the body's collagen, a protein that helps to give structure and stability to joints, ligaments, cartilage and skin. MSM also contributes to the uptake of several B vitamins as well as to the production of certain enzymes, neurotransmitters and amino acids. Use as a daily supplement to maintain an active life in motion.
MSM in flexible capsules
Natural source of sulfur
Helps maintain normal joints and connective tissue
Also good for maintaining hair and skin quality
100% Vegetable capsules
What are MSM capsules good for?
MSM is an abbreviation for Methylsulfonylmethane, which means a form of organic sulfur that is found naturally in the body. These natural sulfur compounds have several functions. Among other things, they help in the formation of collagen in the body, the structural protein that provides stability to all connective tissue. Therefore, MSM is a popular dietary supplement for those who want to maintain normal mobility in their joints. In addition, MSM contributes to the uptake of B vitamins from the diet and helps in the production of several enzymes, amino acids and neurotransmitters. MSM is also used in the formation of new cells. As it improves the uptake of B vitamins, such as vitamin B7 (biotin), MSM is also often seen as a beauty mineral that helps maintain a healthy hair and skin quality.
MSM Dosage
You can easily dose Healthwell MSM capsules by taking 3 capsules in the morning before breakfast with a glass of water. The dose can then be increased by adding a portion before dinner. The MSM capsules can be split or crushed as needed.
MSM as capsules or powder?
Whether you prefer to take MSM as a powder or in capsule form is really a matter of taste. Capsules are easy to carry and easy to swallow with a little liquid. You mix the powder with liquid, which may make it easier to take for those who find capsules difficult to swallow.
Vegetarian Friendly
The symbol Vegetarian Friendly indicates that the product's content is plant-based. The product is also suitable for vegans.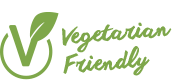 Brand
Product recommendations
Hyaluronic Acid Plus
90 caps.
Popular
Trippel Magnesium
90 caps.
Popular