Bild saknas
Phenylalanine in capsule. - 500 mg
- Essential amino acid
- Vegetable supplement
Hyaluronic Acid Plus
90 caps.
DLPA Phenylalanine
60 caps.
Popular
NAC N-acetylcysteine
90 caps.
Popular
Product description
Nutritional content
Product description
Phenylalanine capsules
Healthwell Phenylalanine 500 is a dietary supplement consisting of the amino acid L-phenylalanine. This amino acid is essential, which means that it is needed in the body but we have to add it ourselves. Phenylalanine, like many other amino acids, acts as a building block of protein. One reason for eating phenylalanine is that the body converts it to tyrosine, an amino acid that affects neurotransmitters such as dopamine and adrenaline. Healthwell Phenylalanine 500 is a vegetable supplement with 500 mg of L-phenylalanine per capsule. Take 1 capsule daily.
Amino acid capsules
500 mg phenylalanine per capsule
Essential amino acid
The building blocks in protein
Plant-based capsules
What does phenylalanine do?
When we take phenylalanine, the body converts it into tyrosine, which in turn is part of the neurotransmitters dopamine, norepinephrine and adrenaline. Dopamine is a crucial substance for the brain's reward system and is one of the substances that make us experience feelings of happiness. Adrenaline is usually associated with various types of stress. It is secreted during both physical and mental stress to signal to the body that it is time to get ready to fight or flee. Through adrenaline, performance can be temporarily increased. Phenylalanine is common in supplements such as DLPA and is sometimes included in performance enhancing supplements.
Various tests (1) have shown a clear improvement in mental focus and mood when amino acids containing phenylalanine and tyrosine are consumed, compared to amino acids lacking these two. Thus, phenylalanine may have a significant effect on staying alert and alert, but more studies are still needed.
Is phenylalanine dangerous?
Phenylalanine is an amino acid that is needed in the body, but as with most things, the right dose is best. At doses above 4 grams per day, some people experience headaches. However, people with the hereditary metabolic disease phenylketonuria (PKU) should avoid supplementation with phenylalanine. This means that the body lacks or has impaired function of an enzyme needed to convert phenylalanine to tyrosine, which causes an excessive level of phenylalanine in the body.
Phenylalanine in food
Because amino acids are found in protein, it is also through protein-rich foods that you can get phenylalanine. Red meat, dairy products, eggs and avocados are all sources of protein, but it can be difficult to get enough phenylalanine if you do not eat these foods as often. The sweetener aspartame also contains phenylalanine, along with aspartic acid. It is a synthetic sweetener that is often used in various diet products, all of which must be labeled with the information "Contains a source of phenylalanine".
References:
Vegetarian Friendly
The symbol Vegetarian Friendly indicates that the product's content is suitable for vegetarians and vegans.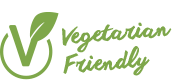 Brand
Product recommendations
Hyaluronic Acid Plus
90 caps.
DLPA Phenylalanine
60 caps.
Popular
NAC N-acetylcysteine
90 caps.
Popular