Bild saknas
Tyrosine is found naturally in several of the body's hormones. - L-tyrosine (free form)
- Good absorption in the body
- Vegan friendly
Hyaluronic Acid Plus
90 caps.
Popular
NAC N-acetylcysteine
90 caps.
Popular
Product description
Nutritional content
Product description
L-tyrosine in plant-based capsules
Healthwell Tyrosine 500 is a plant-based supplement with the interesting substance tyrosine. Tyrosine is an amino acid, which like all other amino acids helps to build proteins in the body. Tyrosine is, among other things, a factor in the body's production of thyroid hormones as well as dopamine and norepinephrine. Tyrosine is found naturally in some high-protein foods, but a supplement may be appropriate for those who want to intake extra amino acid. In Healthwell Tyrosine, you get 500 mg of tyrosine per capsule, with a dosage of 1-3 capsules daily.
Tyrosine in free form
500 mg per capsule
Natural substance in the body's hormone production
Vegan friendly
What does tyrosine do in the body?
Tyrosine is a so-called non-essential amino acid, which means that we can produce it ourselves in the body in a smaller amount from the amino acid phenylalanine. In the body, tyrosine helps to build up all the body's proteins. Tyrosine is also a precursor to, among other things, the thyroid hormones as well as dopamine and norepinephrine. Tyrosine 500 from Healthwell contains L-tyrosine, which means tyrosine in its free form that can be quickly absorbed and used by the body. The L-tyrosine comes in plant-based capsules consisting of cellulose from the plant world.
Remember to always take tyrosine on an empty stomach and without other protein-rich products. This is because tyrosine competes with other amino acids for absorption in the body.
Tip! If you want an extra high-dose supplement, there is also Tyrosin 1000.
Dopamine and thyroid hormone
Dopamine is, as many people know, a feel-good hormone. Something that not everyone knows, however, is that dopamine can be used for the production of adrenaline and norepinephrine. These two hormones are released in situations where extra focus and alertness are needed, for example when we exercise. The thyroid hormones in turn play a role in, among other things, our metabolism.
Does tyrosine have any side effects?
There is no evidence that a normal intake of tyrosine has any side effects. Tyrosine is harmless even at high doses, but a dosage of over 3 grams does not provide a better effect and is therefore not necessary.
Vegetarian Friendly
The symbol Vegetarian Friendly indicates that the product's content is suitable for vegetarians and vegans.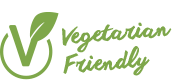 Brand
Product recommendations
Hyaluronic Acid Plus
90 caps.
Popular
NAC N-acetylcysteine
90 caps.
Popular