Bild saknas
800 mg magnesium malate per capsule. - For energy production
- High uptake
- Vegan
Hyaluronic Acid Plus
90 caps.
Trippel Magnesium
90 caps.
Popular
Popular
Product description
Nutritional content
Product description
Magnesium malate in plant-based capsules
Healthwell Magnesium Malate is a high-quality dietary supplement with magnesium in the form of magnesium malate. Magnesium malate is an organic form of magnesium that is especially involved in the body's energy production. It is therefore a popular form of magnesium for fatigue and physical activity. Healthwell Magnesium Malate contains 800 mg of magnesium malate per serving in vegan-friendly capsules.
Magnesium bound to malic acid
Beneficial for energy production
High bioavailability
800 mg per capsule
Vegan friendly
Why magnesium malate?
Magnesium malate is an organic form of magnesium that consists of magnesium bound to malic acid. It has a high bioavailability and is a good form of magnesium for those who want to increase the magnesium levels in their body. Malic acid is found naturally in the body's cells, including the enzymes that are part of the body's ATP synthesis and energy production. Magnesium malate is therefore a good form of magnesium both for those who exercise and are physically active, and for those who want to counteract fatigue and exhaustion. One study (1) investigated, among other things, whether an intake of magnesium malate can be beneficial for people suffering from chronic fatigue syndrome and fibromyalgia. The results of the study showed improvements in some areas, but more research is still needed to be able to draw any conclusions.
In addition to contributing to reduced fatigue and exhaustion, magnesium has several other important properties in the body. Among other things, it contributes to normal muscle and nerve function, normal psychological function and normal protein synthesis. It also helps regulate the metabolism of vitamin D, calcium and zinc.
Dosage
Healthwell Magnesium Malate has a recommended dosage of 1 to 3 capsules daily, spread throughout the day.
Vegetarian Friendly
The symbol Vegetarian Friendly indicates that the product's content is plant-based. The product is also suitable for vegans.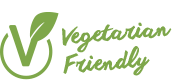 References:
Brand
Product recommendations
Hyaluronic Acid Plus
90 caps.
Trippel Magnesium
90 caps.
Popular
Popular