Bild saknas
High-dose magnesium in tablet form. - Magnesium + orotic acid
- 1000 mg per tablet
- For normal nerve and muscle function
Hyaluronic Acid Plus
90 caps.
Trippel Magnesium
90 caps.
Popular
Magnesium Bisglycinate
90 caps.
Popular
Product description
Nutritional content
Product description
Magnesium with high bioavailability
Healthwell Magnesium Orotate is magnesium in vegetable tablet form with as much as 1,000 mg of magnesium L-orotate per tablet. Magnesium L-orotate is a type of magnesium with orotic acid. Magnesium is needed in the body for the metabolism of calcium and for normal nerve and muscle function.
Highly-dosed magnesium L-orotate
In tablet form
Magnesium + orotic acid
Contributes to normal nerve and muscle function
Vegetable tablets with cranberries
Why do we need collagen?
Magnesium helps regulate the muscular and nervous systems in the body and the mineral is found in all living cells and is involved in many bodily functions. Over 300 enzymes in the body depend on magnesium to be able to do their job. Magnesium contributes, among other things, to the normal capacity of the muscles to relax and is therefore a popular supplement among athletes and in relaxing supplements.
In addition, magnesium is used by the body to metabolise calcium, which our bones and teeth largely consist of. It is therefore important to have a balance between the two minerals. In addition, magnesium helps to reduce fatigue and exhaustion, and if you do not get enough magnesium, you can get side effects such as migraines and mental fatigue.
What's special about magnesium orotate?
There are different types of magnesium; among other things, magnesium L-orotate is said to have the highest bioavailability. There has been research on the interaction between mitochondria, i.e. the muscles' energy production and also in synapse development in the brain and nerve signaling. Mitochondria are small organelles (organs inside cells) that are found in varying numbers in almost all cells throughout the body. They have nutrients and oxygen that are converted into energy that the cells can use. In addition, they have the task of controlling cell death and cell division. Mitochondria also have their own DNA.
A synapse is the place where a nerve cell contacts another cell. They can be found between two nerve cells, between a nerve cell and a muscle cell, or between a nerve cell and a gland cell. The synapse is the contact surface between the nerve cells where the communication takes place. The formation of synapses continues at a high level until puberty, when it decreases, although new synapses are formed throughout life.
Dosage
1 tablet 1-3 times per day. Start with 1 tablet per day and gradually increase to a maximum of 3 tablets per day. The tablet is also easy to divide if you do not want to swallow it whole. It may be helpful to increase the dose to avoid headaches in the beginning.
Vegetarian Friendly
The symbol Vegetarian Friendly indicates that the product's content is plant-based. The product is also suitable for vegans.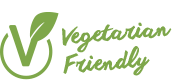 Brand
Product recommendations
Hyaluronic Acid Plus
90 caps.
Trippel Magnesium
90 caps.
Popular
Magnesium Bisglycinate
90 caps.
Popular