Bild saknas
Essential oil from cedar. - Organic oil
- From Himalayan cedar
- Entirely without additives
Hyaluronic Acid Plus
90 caps.
Popular
Popular
Product description
Contents
Product description
Essential oil from cedar
PURE Cedar oil ECO is an organic essential oil from the bark of cedarwood. This concentrated oil contains no other additives but comes in its purest form and is ready to be mixed with optional products for, for example, skin care and perfumes. Cedar oil is also popular for repelling various types of pests that thrive among clothing and other textiles. The cedar oil from PURE originates from India and is extracted from Cedrus deodara, or Himalayan cedar. The essential oil gets a sweet, woody scent that goes well with more masculine blends. The cedar oil from PURE is 100% organic so that you can use it with a good conscience.
Organic cedar oil.
Sweet woody scent
Produced through distillation.
No additives - just essential oil!
Extracted from Himalayan cedar
Works well with skin and beard products
Very powerful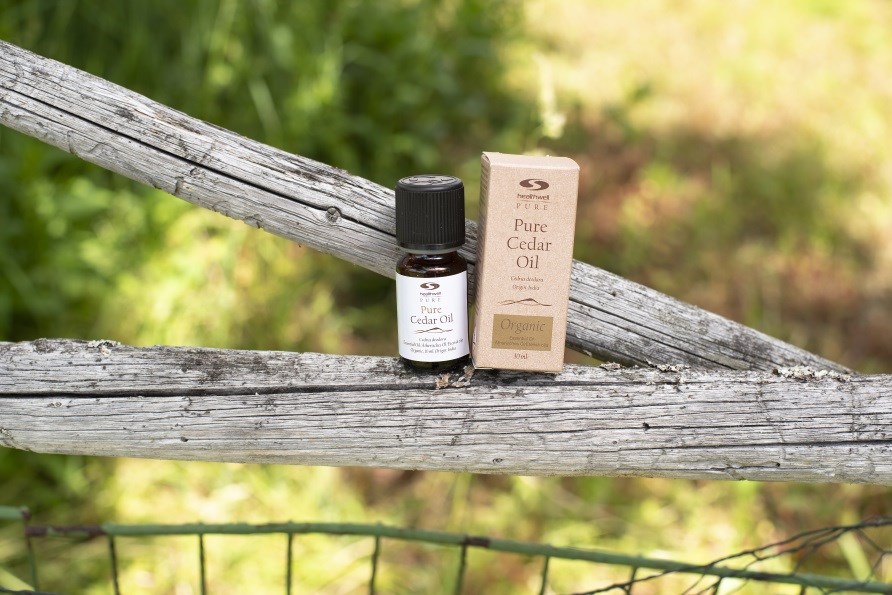 This is how cedar oil is used
PURE Cedar oil ECO is produced by gentle steam distillation of the cedar bark. This leads to the good properties of the oil being maintained to the maximum. Then PURE Cedar Oil ECO can be mixed with other essential oils and base oils to produce different skin care products with different purposes. Among other things, cedar oil is appreciated for its antiseptic, astringent and soothing properties. This makes it popular in skin care for dry and irritated scalp, acne prone skin and in after shave. The wonderfully sweet woody scent from cedar goes well with fresh tones of lemon oil and eucalyptus oil, but also with other woody scents such as patchouli.
Cedar oil ECO from PURE can also be used in aromatherapy to create a calm and harmonious atmosphere. The warm, soft scent of cedar is usually used in connection with meditation where the goal is to reduce nervousness, stress and negative thoughts. You can also use Cedar Oil EKO in your humidifier to spread a calm and pleasant scent in your home.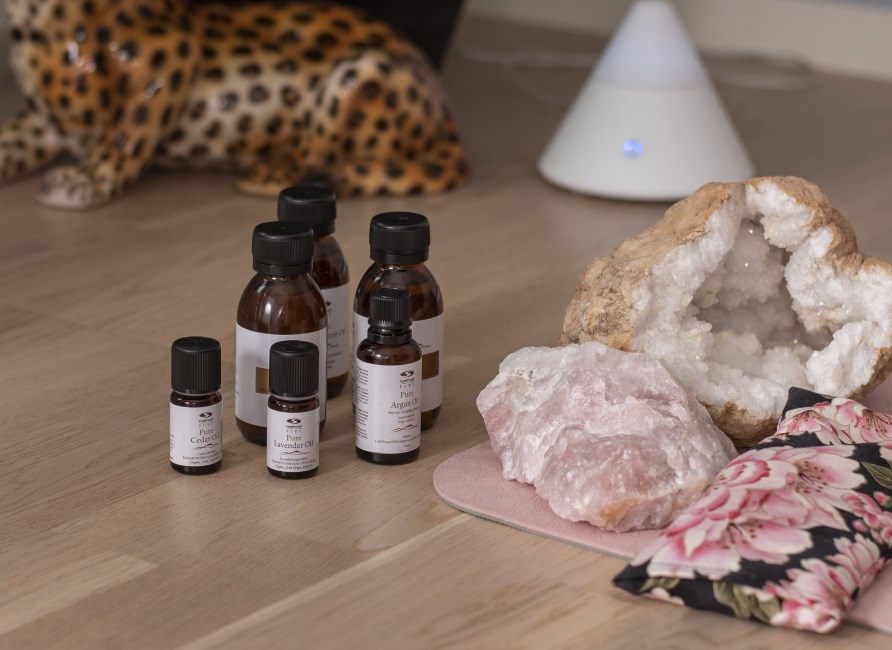 Cedar oil for vermin
A popular way to use cedar is to place wooden blocks or cedar rings in the closet to keep vermin such as moths and fur beds away from clothing. If you do not have cedar wooden blocks, you can instead make sure to place a few drops of cedar oil in a container near your clothes. However, make sure that the oil does not come into direct contact with clothing or sensitive surfaces. Even silverfish tend to dislike cedar. Simply apply a few drops of cedar oil to the floor where you have seen silverfish. The fact that vermin do not like the oil is probably due to the fact that cedar oil contains substances that act as pesticides, i.e. control agents. Studies have shown that red cedar oil can also be effective against vermin.
Brand
Product recommendations
Hyaluronic Acid Plus
90 caps.
Popular
Popular