Bild saknas
Organic Ylang ylang oil.- Highly concentrated
- 100% pure
- Essential oil
Hyaluronic Acid Plus
90 caps.
Popular
Popular
Product description
Contents
Product description
Organic Ylang ylang oil
PURE Ylang ylang ECO is a pure essential oil from Ylang ylang (Cananga Odorata). The oil is extracted from the ylang flower and has a floral and sensual scent reminiscent of lilac and jasmine. It is commonly found in perfumes, where it balances other scents. Ylang ylang oil is considered to have antibacterial properties and can be beneficial for skin and hair, as well as having a calming and relaxing effect. It is therefore suitable to use in both skin and hair care as well as aromatherapy. PURE Ylang ylang ECO is a carefully produced oil of the highest quality.
100% pure essential oil
Organic
For skin and hair care
For aromatherapy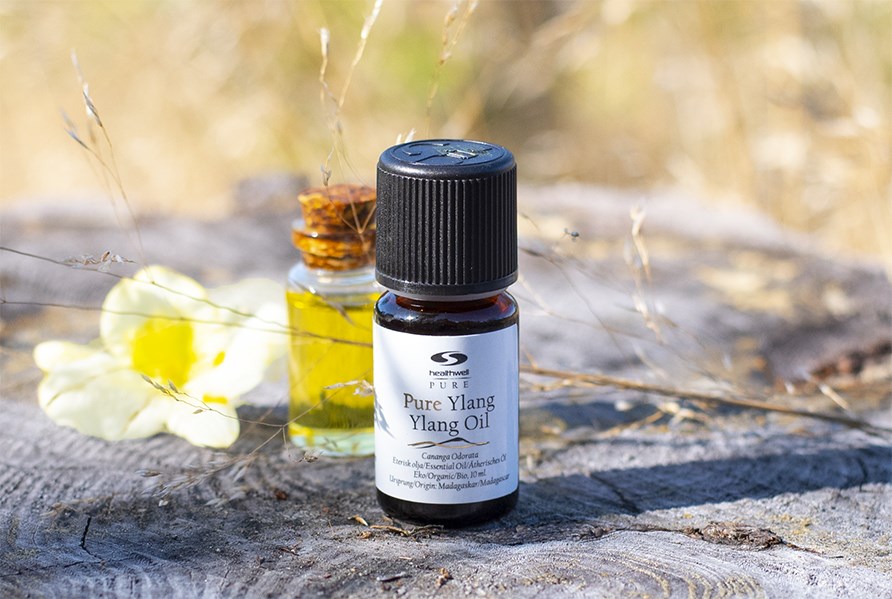 Ylang ylang in skin care
Ylang ylang oil is perfect to use in skin care products as the oil is considered to have a balancing effect on sebum production (the skin's oil production). It can therefore be good for both dry and oily skin. The oil also has antibacterial properties and is therefore considered good for acne-prone skin. Keep in mind that the oil is very concentrated and should never be used undiluted directly on the skin, but should be mixed with a skin care product or oil. For example, try making your own skin cream or massage oil with fragrant essential oils. Oils that go well with ylang ylang are, for example, bergamot oil, lavender oil and sandalwood oil.
Tip! Add a few drops of Ylang ylang oil to a bath or to an aroma lamp for a lovely scent and soothing atmosphere.
Hair care
With its antibacterial properties, ylang ylang oil is also said to contribute to healthier hair. You can, for example, make a hair wrap by adding a little of the oil to a larger amount of coconut oil and massage into the scalp. You can also add a few drops into your shampoo for wonderfully fragrant hair.
Soothing aromatherapy
In aromatherapy, the fragrant ylang ylang oil is used in order to reduce tension in the body and relieve stress, anxiety and worry. It is also considered to have a positive and uplifting effect on mood.
Brand
Product recommendations
Hyaluronic Acid Plus
90 caps.
Popular
Popular