Bild saknas
Essential oil of the highest quality.- Organic
- No additives
- Good for acne and oily skin
Hyaluronic Acid Plus
90 caps.
Popular
Popular
Product description
Contents
Product description
Organic Bergamot Oil
PURE Bergamot oil ECO is an organic essential oil made the highest quality. Bergamot has a sweet and fresh scent with rich top notes that are very easy to combine with other essential oils - this makes it the most used fragrance in perfumes. It works very well with different fragrance mixtures. PURE Bergamot oil ECO consists of only pure oil, which makes it very highly-dosed, concentrated and affordable. One or two drops mixed with another type of oils is enough. Use the oil in, for example, skin care, massage and aromatherapy.
Organic essential oil
Rich top notes
Concentrated and highly-dosed
For aromatherapy, among other things
Bergamot is a citrus fruit that is very similar to a mini orange in appearance. It grows on trees that are 4 to 5 meters tall. The skin from the fruit has been used and cold pressed to create the PURE Bergamot oil ECO in a gentle way so that it retain its good properties. All essential oils from PURE are equally carefully developed to always deliver the very best quality for you.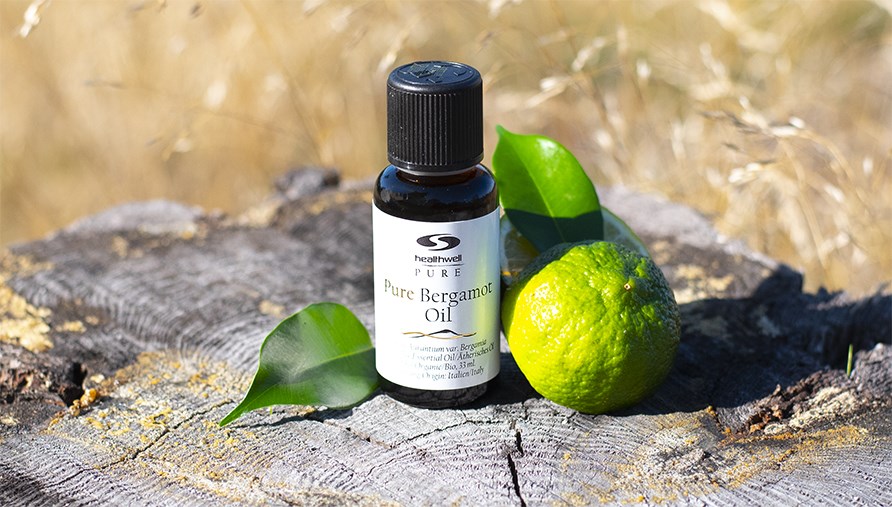 How to use bergamot oil
Bergamot essential oil has antiseptic properties and is well suited for skin care, various scents and aromatherapy. Bergamot is a well-known flavouring in Earl Grey tea, and also a well-known fragrance - it is one of the ingredients in the classic Eau de Cologne. The scent goes well with, for example, ylang ylang, lavender and patchouli. Because the oil is very concentrated, it should not be used undiluted directly on the skin, but it should be added in a carrier oil or in skin and facial products, a few drops are enough. Bergamot can be inhaled, added to the bath or massage oil and used as a room fragrance.
Skincare
Because of its antiseptic effect, bergamot is particularly suitable for oily skin and acne as it has a refreshing and cleansing effect. It is also used in skin care to treat psoriasis and pigment spots.
Aromatherapy
In aromatherapy, bergamot is used against depression, low mood and sadness. Can also help promote appetite and reduce stress.
Brand
Product recommendations
Hyaluronic Acid Plus
90 caps.
Popular
Popular