Bild saknas
A natural and nutritious mix of greens. - Minerals and vitamins
- Chlorophyll & antioxidants
- Tastes good
Hyaluronic Acid Plus
90 caps.
Popular
Popular
Product description
Nutritional content
Product description
A natural super boost with GREENS
Give yourself the best that nature has to offer with Super Greens - a 100% natural and nutritious mix of leafy vegetables, algae, berries, seeds and fruits. Everything you need to eat every day, but in a convenient and compressed form! It tastes delicious too with flavours like citrus, mint and green tea. Boost your smoothie with Healthwell Super Greens!
One serving = one large bowl of fruit and vegetables

100% natural and nutritious mix of greens

Antioxidants, vitamins and minerals

Refreshing citrus and mint taste

Gives you all the fruits and vegetables you need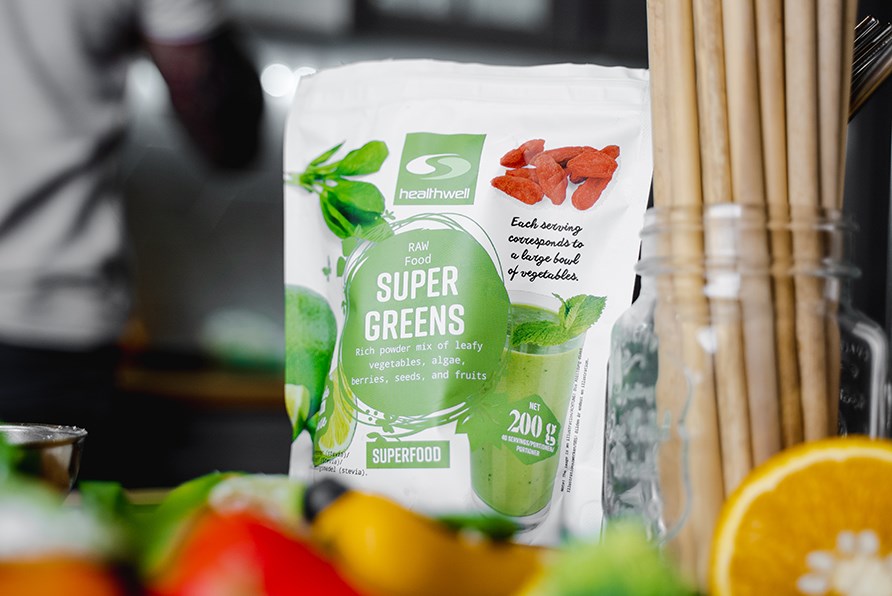 Healthwell Super Greens gives you all the fruit and vegetables you need every day.
What does Super Greens contain?
Super Greens contains leafy vegetables that are naturally rich in vitamins A and E as well as the eye's vitamin lutein. The supplement also contains several important antioxidants, such as vitamin C which helps to protect the body's cells against oxidative stress. The mixture also contains the nutritious algae spirulina, which contains several vitamins and minerals, useful fatty acids and a large amount of protein. Healthwell Super Greens also contains the algae chlorella, which contains chlorophyll, and goji berries, which are now considered one of the best things to eat thanks to the berry's rich content of antioxidants, minerals and vitamins. In the mixture you will also find fibres from flaxseed powder and chia seed flour which are good for the stomach.
Recipe
Tropical smoothie with Super Greens!
2 servings
2 oranges
250 g frozen mango
1 dl grated coconut
4 teaspoons of Super Greens
Do:
Squeeze the juice from the oranges.
Mix everything and serve.
How to use Super Greens?
Mix Healthwell Super Greens with the drink you prefer. For example, you can mix a portion into water or juice to make a super shot, or mix the blend into your favorite smoothie. This way, you supply your body with lots of new nutrients every day, quickly and easily!
What is Super Greens good for?
We have all learned that vegetables are useful since we were little, but sometimes it can be difficult to eat the amount you need. This may be due to the availability of fresh vegetables or for other reasons. With Super Greens, we make it easy for you to provide your body with all the important nutrition on a daily basis. Each serving is equivalent to a large bowl of fruits and vegetables to give you a wide range of vitamins, minerals and antioxidants that are important for most functions in your body.
How much Super Greens should you take daily?
One serving of Super Greens per day is enough to reach your daily intake of nutrients from fruits and vegetables. One serving (2 teaspoons/5 g) corresponds to a large bowl with 100 g of some of the healthiest and most nutritious greens available. The dose can be increased up to 4 teaspoons daily (10 g) and can then be divided into two daily doses (2 teaspoons per dose) if you want to spread your intake over the day.
Vegetarian Friendly
The symbol Vegetarian Friendly indicates that the product's content is suitable for vegetarians and vegans.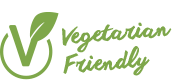 Brand
Product recommendations
Hyaluronic Acid Plus
90 caps.
Popular
Popular