Bild saknas
Essential juniper oil. - Juniper oil
- Pure and concentrated
- Pine-like scent
Popular
Popular
Popular
Product description
Contents
Product description
Essential juniper oil
PURE Juniper oil is an essential oil made of juniper (Juniperus communis), 100% pure and of the best quality. The oil is produced by distilling juniper berries, which provides a characteristic and woody scent reminiscent of a pine forest. Juniper oil has a long tradition of use thanks to its alleged beneficial properties for both body and mind. Perfect for aromatherapy or skin care!
Juniper oil
100% pure and concentrated
Characteristic and full-bodied scent
For aromatherapy and skin care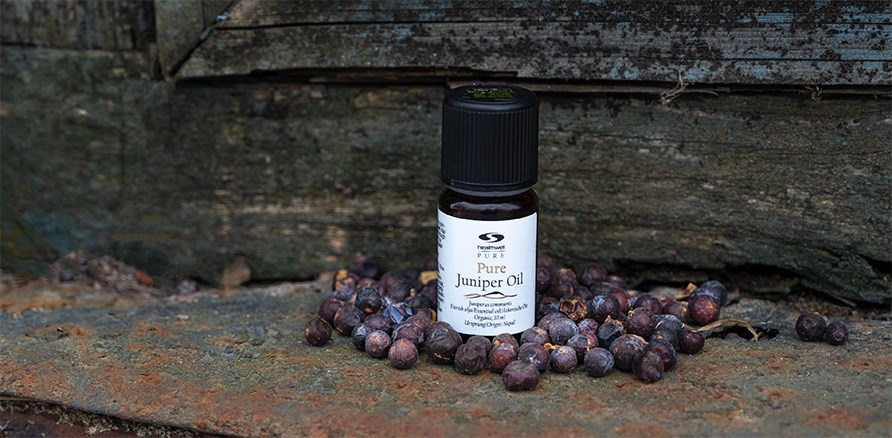 PURE Juniper Oil is excellent for aromatherapy and skin care.
Juniper oil in aromatherapy
Juniper oil is excellent for aromatherapy where it is considered to have both cleansing and stress-reducing properties. It is often used as a "detox oil" to cleanse and open the airways. Use the oil in a diffuser, air purifier or aroma lamp to purify the air and spread a wonderfully soothing scent.
Juniper oil for skin care
Juniper oil is also popular to use in homemade skin care products. It is considered to be especially good for oily and impure skin as well as combination skin, which makes it excellent to use in a soothing face cream. For massages, juniper oil has a stimulating and relaxing effect on tense and sore muscles.
It is important to keep in mind that essential oils should not be used undiluted on the skin, but should be mixed with another neutral, cold-pressed oil before use. Good base oils to mix it with are, for example, almond oil, coconut oil, argan oil or jojoba oil.
Scent blends with juniper oil
If you want to use juniper oil in a fragrance mixture with other essential oils, it works well in combination with, for example, bergamot, frankincense and geranium. It also goes well with other woody scents such as sandalwood and pine.
Brand
Product recommendations
Popular
Popular
Popular