Bild saknas
Lemon essential oil. - Acidic and invigorating scent
- Cold pressed
- Organic
Hyaluronic Acid Plus
90 caps.
Popular
Popular
Product description
Contents
Product description
Essential oil made from lemon
PURE Lemon Oil is an essential oil made of cold-pressed lemon peel that has a lovely fresh scent. The sour lemon is one of our most popular fragrances and condiments in everything from food and drink to skin care, perfume and hair care. An essential lemon oil can be used for all types of external beauty products and also for aromatherapy and massage oils. PURE Lemon Oil ECO is made from the finest lemons that have been handled carefully to provide a high-quality oil that has retained all the lemon's good properties. Our essential oil is completely free of additives and preservatives, which makes it very concentrated - only 1-2% lemon oil is enough in a homemade skin cream. Because the oil is so concentrated, it should not be used undiluted on the skin.
Highly concentrated essential lemon oil
Sour, invigorating scent
Suitable for aromatherapy
Cold pressed oil only - no additives
Organic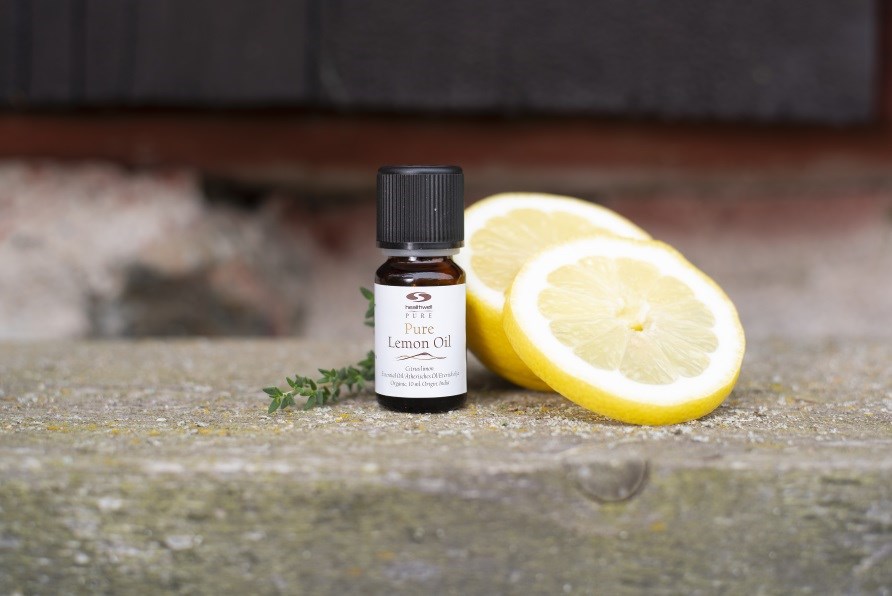 Lemon oil in aromatherapy and skin care
The lemon oil from PURE is very suitable for use in aromatherapy. The fresh scent of lemon is said to have a revitalising and stimulating effect on the mind, which means that it is often used when you want to focus, sharpen your attention and clear your mind. Aromatherapy can be performed both by inhaling the scents of essential oils and by aroma massage.
The low pH value of the lemon means that it is often used to counteract oily skin, acne and pigment spots. The acidic formula can have a dehydrating effect and is antibacterial, which is useful in small amounts if you suffer from, for example, oily skin. However, it is important to mix essential lemon oil with a neutral base oil that nourishes and softens the skin to avoid dryness, itching and allergic reactions. The sour lemon scent is also a popular top note in perfumes, where it can be mixed with fresh eucalyptus or other tones of citrus fruit or balance up sweeter scents. Feel free to try making your own body scrub with lemon oil.
How does cold pressing work?
PURE Lemon Oil ECO is produced by cold pressing to preserve all active substances. Cold-pressed seeds, shells and plants retain a larger proportion of nutrients than if they were hot-pressed, as the heat simply removes or inactivates these substances. The only heat that occurs during cold pressing is the natural heat from the friction when, for example, the lemon peel is pressed and this temperature often amounts to a maximum of 35-45 degrees. It is admittedly a more time-consuming process than heating the lemon peel, but it is often worth it in the long run to get as high a quality product as possible and to retain antioxidants, vitamins and nutrients. You can read more here about the production of essential oils.
Brand
Product recommendations
Hyaluronic Acid Plus
90 caps.
Popular
Popular