Bild saknas
Essential oil from lemongrass.

- Organic
- Antiseptic and cleansing
- Good for skin and hair
Hyaluronic Acid Plus
90 caps.
Popular
Popular
Product description
Contents
Product description
Essential oil from lemongrass
PURE Lemongrass Oil is an essential oil from the leaves of lemongrass. This essential oil is completely pure without additives and is therefore extra powerful and useful. Lemongrass essential oil is useful in both skin and hair care or as aromatherapy. As the oil is completely concentrated, it needs to be diluted before use, which means that it is long-lasting and lasts much longer than essential oils that are already diluted. Lemongrass oil from PURE gives your DIY (Do It Yourself or do-it-yourself) products a fresh scent reminiscent of citrus with a hint of freshly cut grass. Thanks to its refreshing properties, lemongrass is an esteemed essential oil in fragrances to both soothe and freshen up, for example in perfumes.
100% essential oil from lemongrass
Cleansing and antiseptic
Good for hair and skin care
As a base fragrance
De-stressing scent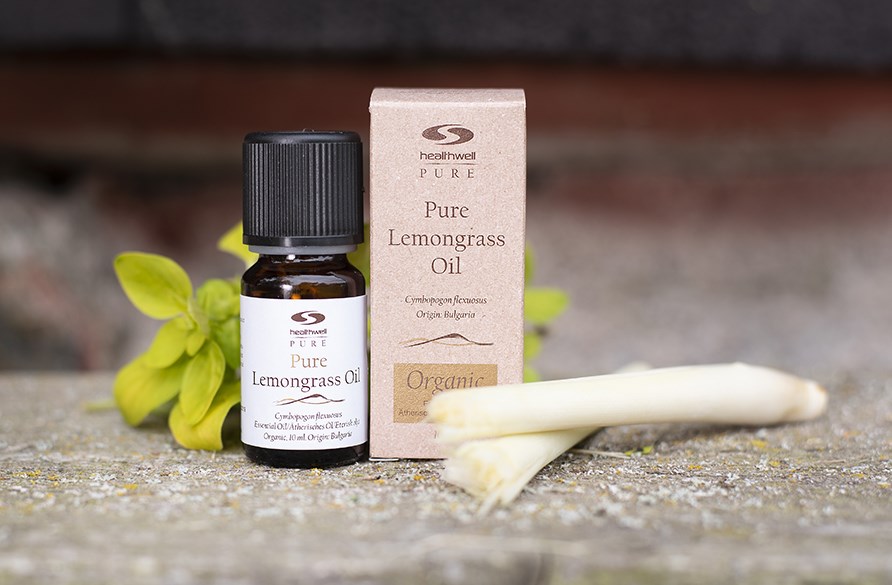 Natural lemongrass oil
Lemongrass is perhaps best known as a seasoning in Asian cooking. But it also works very well in hair and skin care thanks to its ability to keep the skin clean from harmful elements such as bacteria and fungi. Due to the antiseptic properties of lemongrass oil, it is well suited for use in soap and can thus reduce the risk of impurities on the skin. You can also add a few drops to your regular skin care products and massage into the skin as part of your daily skin care routine. The oil is also good to use for the scalp as it nourishes your hair and counteracts the appearance of dandruff. Simply massage a few drops into the scalp and then leave on for a few minutes before rinsing it out. The scent of lemongrass oil also has a calming and de-stressing effect on our stressed mind. Therefore, it works great in aromatherapy. Use an aroma lamp or a steam bath before bed to reduce irritation and stress.
This is how distilling plants works
This lemongrass oil from PURE is grown in Bulgaria and is produced by steam distillation of the leaves. By steam distilling the leaves, you get the essential oils that all plants have. These oils have the function of attracting insects or to act as a deterrent to grazing animals. The method is this, the leaves are boiled in water or steamed in which the essential oil is separated first and can then be used on its own. The longer the production is allowed to take, the better the results and with potent essential oil the production is longer. It is important that you use a 100% pure essential oil to be sure that you can enjoy all the good properties of the oil. Many cheaper essential oils are mixed, which means that their abilities are poorer and their durability decreases. The lemongrass oil is excellent to mix with, for example, cedar oil, lavender oil and Tea tree.
Brand
Product recommendations
Hyaluronic Acid Plus
90 caps.
Popular
Popular