Bild saknas
Essential oil from pine needles.- Organic
- Suitable for aromatherapy
- Produced through distillation
Hyaluronic Acid Plus
90 caps.
Popular
Popular
Product description
Contents
Product description
Essential oil from pine needle
PURE Pine Needle Oil ECO is an essential oil that is produced through distillation. The fresh scent of pine needles works just as well in aromatherapy as scented in skin and hair care products. The pine oil is highly concentrated and should therefore be mixed with other base oils or in your skin cream before applying the oil to the skin. Essential pine needle oil, also called pine oil, has several positive properties for both external and internal well-being. In aromatherapy, the oil is used as an uplifting, but can also help to unwind and relax in stressful situations.
Organic and vegan
Produced through distillation.
Suitable for aromatherapy
As a fragrance in skin and hair care products
Highly concentrated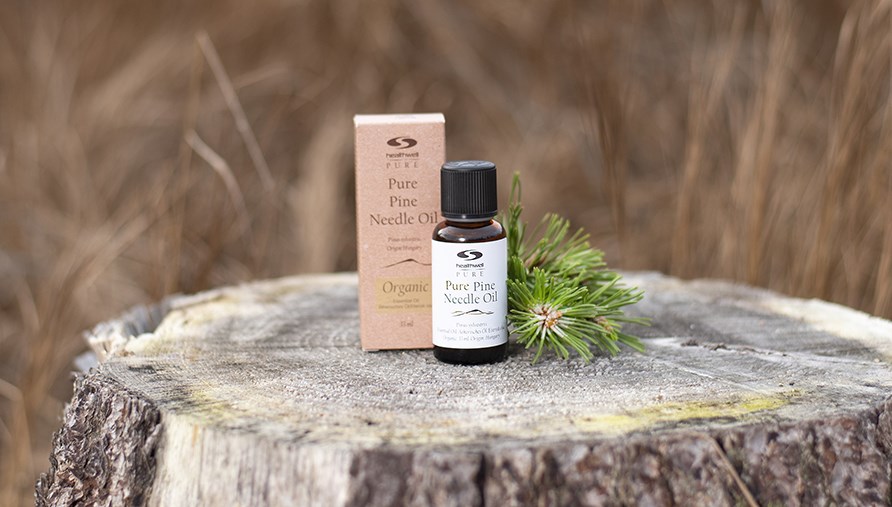 DIY with essential pine oil
It is becoming increasingly common to make your own skin and hair care products at home, so-called DIY projects. Essential oils are widely used thanks to their unique scents and aromas but also for the caring properties of the oils. The fresh scent of pine needles oil works well in various creams and together with other base oils. Why not try making your own foot cream or making your own beard oil with the scent of forest and pine needles? Also try adding a few drops of essential pine oil in soap for the refreshing scent and its antiseptic effect.
Tip! Combine pine needles with lemon oil, eucalyptus oil or tea tree oil for extra stimulating aromas. 
Pine needle oil in aromatherapy
During stressful times, it can be helpful for both body and soul to relax and gather new energy. Aromatherapy means that together with essential oils, which with their unique properties and effects, can have a positive effect on humans and create peace of mind and also have an uplifting effect. The scent of pine needles is used in aromatherapy in order to promote the psyche and can also help to clear the mind and contribute to a better ability to concentrate. Add a few drops of PURE Pine Needle Oil ECO to your aroma lamp or use the oil at a sauna bath, for example, for an invigorating effect.
Brand
Product recommendations
Hyaluronic Acid Plus
90 caps.
Popular
Popular