Bild saknas
Refreshing oil for body care. - 100% essential oil
- For memory and concentration
- Soothing on the skin
Hyaluronic Acid Plus
90 caps.
Popular
Popular
Product description
Contents
Product description
Organic rosemary oil
PURE Rosemary oil ECO has a strong, fresh, herbal and woody scent with an undertone of mint. Rosemary oil is a beautiful and at the same time a complex aroma oil with many lovely properties. Among other things, it is common in skin care products and in air purifiers. Feel free to use it in aroma lamps to spread the scent around the room - it is considered to help with memory, concentration and other cognitive abilities. PURE Rosemary oil ECO is produced by steam distillation of the plant's flowers and leaves. This is a gentle and well-proven way to produce essential oils that ensure that all the important substances are preserved in the oil.
Essential oil for skin care
Good for memory and concentration
Produced through steam distillation
For air purifiers and aroma lamps
Rosemary oil also works well as a fragrance in DIY fabric softener or in a refreshing toner.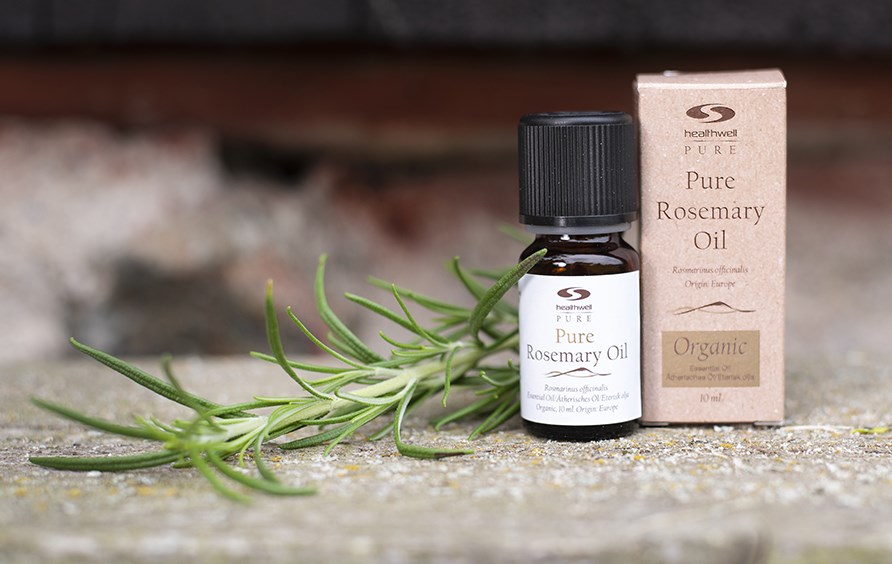 Rosemary oil for the face
Rosemary oil is popular to use in skin care products and especially in facial care. Rosemary contains several active ingredients and the one that is the most interesting for skin care is verbenone. Especially if you have dry, pale, tired and aging skin, essential rosemary oil is preferable. It helps to moisturize and stimulate the skin, which gives it new luster and elasticity. If you have problems with acne or impure skin, you can mix rosemary oil and tea tree, which helps to cleanse the skin. Since essential oils are a concentrated form, they should never be used directly on the skin, but rosemary oil is best mixed with a neutral oil such as jojoba oil or argon oil or mixed with your regular skin cream. Rosemary oil is also useful in hair care because it stimulates the scalp and thus reduces the risk of dry and irritated skin that can cause dandruff.
Rosemary oil is also popular in aroma lamps and massage oils. However, the scent of rosemary does not make you tired but instead stimulates you and has an invigorating effect. So use it for a refreshing massage when you feel you need extra focus. Rosemary oil is also good to mix with other essential oils such as lemon oil, lavender oil and cedar oil.
Rosmarinus officinalis
Rosemary is a well-known herb, especially around the Mediterranean where it grows in perfect conditions. The herb was sacred to the Greeks and Romans who used it as a symbol of rejuvenation and as incense. Shakespeare also mentioned rosemary in his play Ophelia "There's Rosemary, that's for remembrance."
The smell of rosemary oil varies depending on where the herb grows (height and climate), which plant parts are distilled and whether the plant material is fresh or dried when it is distilled. PURE Rosemary oil ECO is harvested and distilled based on the very best conditions, growing place and plant material so that you can be sure that you get the absolute best essential oil.
Brand
Product recommendations
Hyaluronic Acid Plus
90 caps.
Popular
Popular