Bild saknas
100% pure and natural sulfur. - For collagen production
- Joints & cartilage
- Mix into a drink
Hyaluronic Acid Plus
90 caps.
Popular
Trippel Magnesium
90 caps.
Popular
Product description
Nutritional content
Product description
MSM in powder form
Core MSM+ contains pure MSM in powder form with added vitamin C for optimal absorption. Vitamin C also contributes to normal collagen formation, which is important for normal function of the cartilage, skin, and bone structure. Perfect for those who like to stay active. MSM may have a slightly bitter taste but usually goes well with sweet-tangy drinks, such as orange juice or blackcurrant juice.
With vitamin C for optimal absorption
Good for collagen formation
Naturally present in the body's tissues
Natural substance
MSM is organic sulphur, found naturally in the body's tissues. About 0.25% of our body weight consists of sulphur, which is mainly found in cartilage, tendons, muscles, bones, skin, hair, and nails.
Much of the fresh food we eat contains MSM, but those who wish to increase their intake can choose between MSM in concentrated capsule or powder form. MSM in powder form is the most common and popular way to take MSM as a dietary supplement. With powder, you can easily dose and adjust the amount, which is especially good in the beginning, as your stomach may need some time to get used to the supplement.
What is MSM?
MSM is an abbreviation for Methylsulfonylmethane, which means a form of organic sulfur that is found naturally in the body. Sulfur is an important component in the body's collagen and keratin, which builds up all the connective tissue, cartilage, tendons, hair and skin. MSM is therefore sometimes called a beauty mineral, as it is often used to maintain the quality of hair and skin. The body uses MSM in the production of new cells and to produce amino acids, enzymes and neurotransmitters. For example, the production of dopamine and serotonin is dependent on MSM to function optimally. Dopamine is one of the most important neurotransmitters in the central nervous system. It is part of our reward system and makes us feel happy and satisfied. Several B vitamins, including vitamin B7 (biotin) and vitamin B1, also need sulfur to be properly absorbed by the body.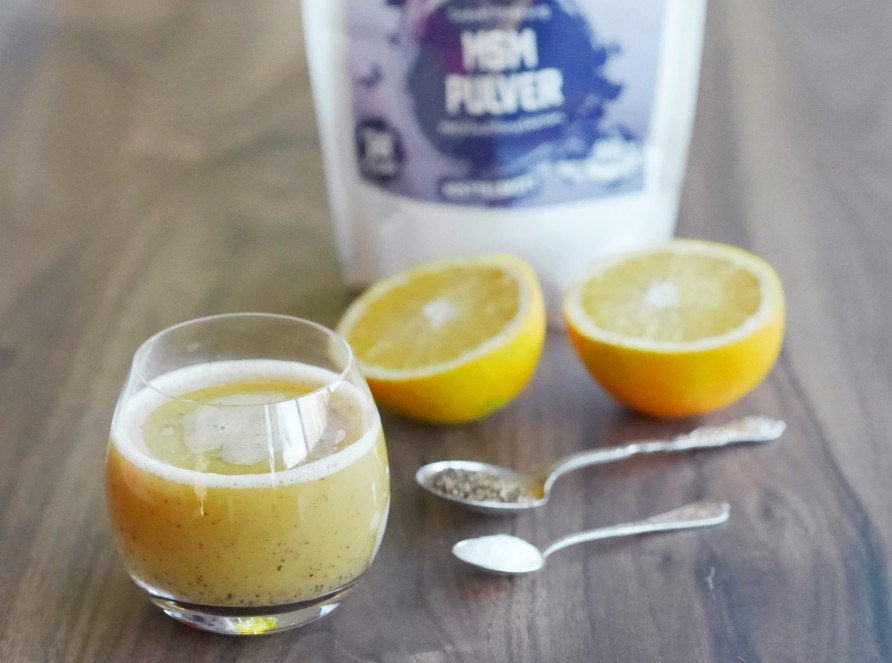 MSM Powder is perfect to mix in a tasty smoothie.
How is MSM used and what studies are available?
MSM is available in concentrated form as a powder and in capsules or tablets for those who want to increase their intake of this substance. It is a common component in joint supplements and supplements for hair, skin and nails. MSM in powder form can also be used for topical use and applied to the skin together with ointment on irritated and damaged skin.
There are several interesting studies on how MSM affects our joints, among other things. A study (1) tested how 49 men and women with osteoarthritis of the knee reacted to a supplement with MSM. Half of the group received 1,125 grams of MSM three times a day for twelve weeks, which is just below the recommended daily dose. The remaining participants received an equal amount of placebo during the same period. With the help of clinical studies, stiffness, pain and the physical function of the knee of each individual were regularly tested. After twelve weeks, the study found that the group receiving MSM had better function and reduced pain than the control group, compared to before the test period. Many similar studies have been done, but more need to be done to be able to establish a more accurate understanding.
MSM is considered one of nature's least toxic substances and can be eaten continuously as a supplement without interruption. As it may have a cleansing effect, it is recommended to start with a small dose to control the tolerance level and then increase the intake gradually to the maximum dose. Anyone who is bothered by the slightly bitter taste of the powder can easily hide it in a glass of juice or another tasty drink.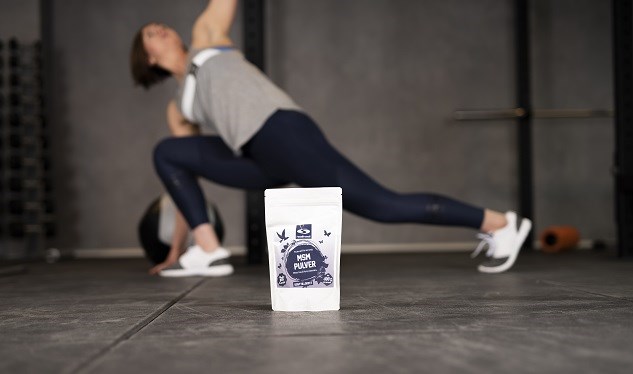 Is MSM available in food?
Sulfur can be found in foods such as meat, vegetables, fish, poultry, eggs, tea, coffee and dairy products. It is often said that animal protein has a slightly higher level of MSM than plants. Nowadays, however, less and less of our diet contains sulfur. MSM is heat sensitive and cannot be heated, which makes it common to take in the form of supplements.
Can you suffer side effects from MSM?
When starting a course of MSM powder, it is important to step up your intake at a reasonable pace. Otherwise it can lead to side effects such as upset stomach and headache. Listen to your own body when choosing your dosage. A tip is to mix MSM Powder with any beverage to avoid the characteristically bitter taste that MSM has. The recommended dose of MSM Powder from Healthwell is 2-4 grams per day (equivalent to ½-1 tsp).
Vegetarian Friendly
The symbol Vegetarian Friendly indicates that the product's content is plant-based. The product is also suitable for vegans.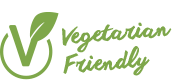 References:
1. Debbi, E.M. Agar, G et al. 2011. Efficacy of methylsulfonylmethane supplementation on osteoarthritis of the knee: a randomized controlled study.
Brand
Product recommendations
Hyaluronic Acid Plus
90 caps.
Popular
Trippel Magnesium
90 caps.
Popular
Other promotional products