Bild saknas
Peppermint oil with a fresh scent. - High quality oil
- Steam distilled
- Cooling feeling on the skin
Hyaluronic Acid Plus
90 caps.
Popular
Popular
Product description
Contents
Product description
Organic peppermint oil
PURE Peppermint oil ECO is an essential oil made of organic peppermint. The oil is prepared very carefully by steam distilling the leaves from Mentha piperita to give you an oil of the highest quality and concentration. PURE Peppermint oil ECO is not diluted and is free of additives, which makes it one of the best oils on the market. The peppermint oil is also incredibly fragrant, which means that you only need a single drop for each use. Mix the peppermint oil from PURE with any base oil for a cooling skin oil, or use in an aroma lamp to spread a wonderfully fresh scent that has undertones of grass.
Peppermint oil of the highest quality
Mint-like scent
Very highly concentrated
Gives a cooling feeling
From steam distilled peppermint leaves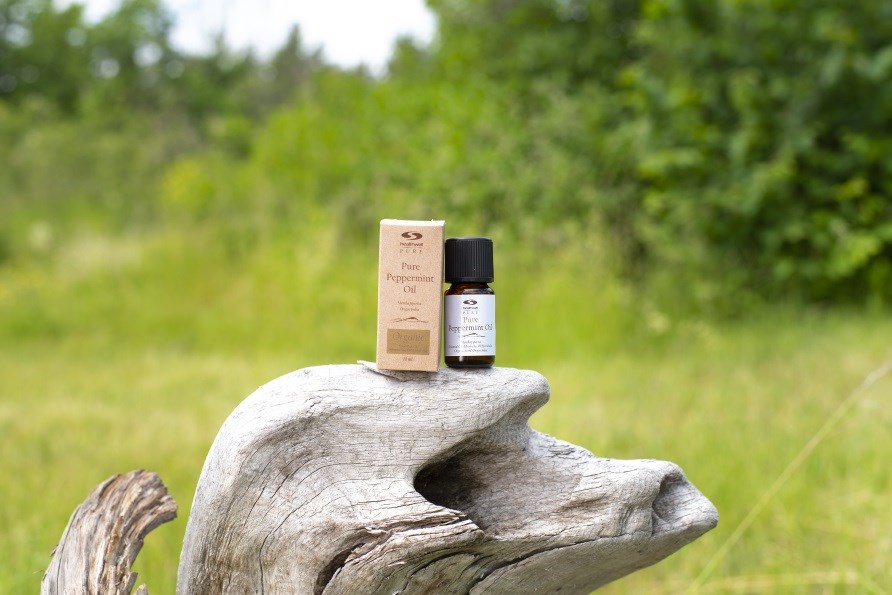 Peppermint oil for the skin
PURE Peppermint oil ECO should not be used undiluted on the skin as it is very concentrated which can cause skin reactions, but on the other hand the oil mixes excellently with a number of different skin care products. As peppermint oil has a certain bactericidal effect, it is useful for oily, acne-prone or combination skin. The cooling feeling that peppermint gives also makes peppermint oil feel comfortable to apply to insect bites, sunburn and minor rashes. The cooling effect can also be pleasant to lubricate when the muscles ache after training, during stretching or for muscle pain. Here you can read about how to make your own body oil with peppermint oil.
More about peppermint
Peppermint is a cross between the two mint plants water mint and green mint. It is often used as a seasoning in various foods and oral care products, much thanks to the healthy, fresh taste. A very small amount of peppermint oil is required to give you a prominent taste and aroma. In aromatherapy, the fresh scent is used for nausea, stomach upset and colds. If you want to use PURE Peppermint Oil ECO as a fragrance diffuser at home, it can be combined with healthy, fruity and woody scents such as lemon, rosemary and tea tree.
Brand
Product recommendations
Hyaluronic Acid Plus
90 caps.
Popular
Popular